Sai Shraddha Hospital is a 10 bedded hospital, inaugurated on 6th Feb, 1994.
It has well equipped operation theatre with O.T. Table, Shadowless Lamp, Noiseless Suction, Biopolar Cautery, Boyle's Apparatus, Oxygen, Autoclave and all necessary instruments. It has Generator back up to overcome power failure & it also has qualified Nurses & RMO.
Email : saishraddhahospital5000@gmail.com
Sai Shraddha Hospital is now NABH per-Accreditation entry level – Small Healthcare Organisation (SHCO) on 04/04/2019
PESHCO-2017-0950-L-01
Sai Shraddha Hospital
ROHINI ID 8900080134317. registration is valid up to " 2020-12-06 "
Surgical
Medical
Gynaec & obstetrics
ENT
Orthopedics
Uro Surgery
Pathology
X Ray
ECG
USG
A.C. Delux Rooms
Single bed with attendant bed with Television.
Semi – Special Rooms
Twin bed.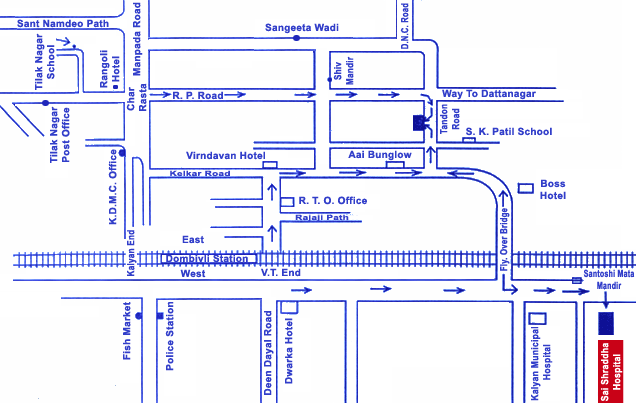 Dr. Dhaktode's
Sai Shraddha Hospital
1st Floor, Klassik Aptn., Koper Rd., Near Santoshimata Mandir,
Dombivili (West), Mumbai – 421 202, India.
Tel : (95251) 2460 560 / 2462 762
Whatsapp : 8655706203
Email : saishraddhahospital5000@gmail.com